Last month I was fortunate to be in Cornwall with family over from America. My brother-in-law works for a British private equity firm in San Francisco and his wife is a native Californian. When roaming through Falmouth looking to replenish their holiday literature, they were shocked to see how cheap books were in the UK.
The law of one price would suggest this isn't possible. Exchange rates should correct to equalise prices for goods and services across borders. In reality, currencies drift from their intrinsic values for a long time…but just how far has the British pound drifted from fair value?
This year, pound sterling has fallen 20% against the US dollar, as shown in Chart A below,  and 9.42% on average against the currencies of trading partners.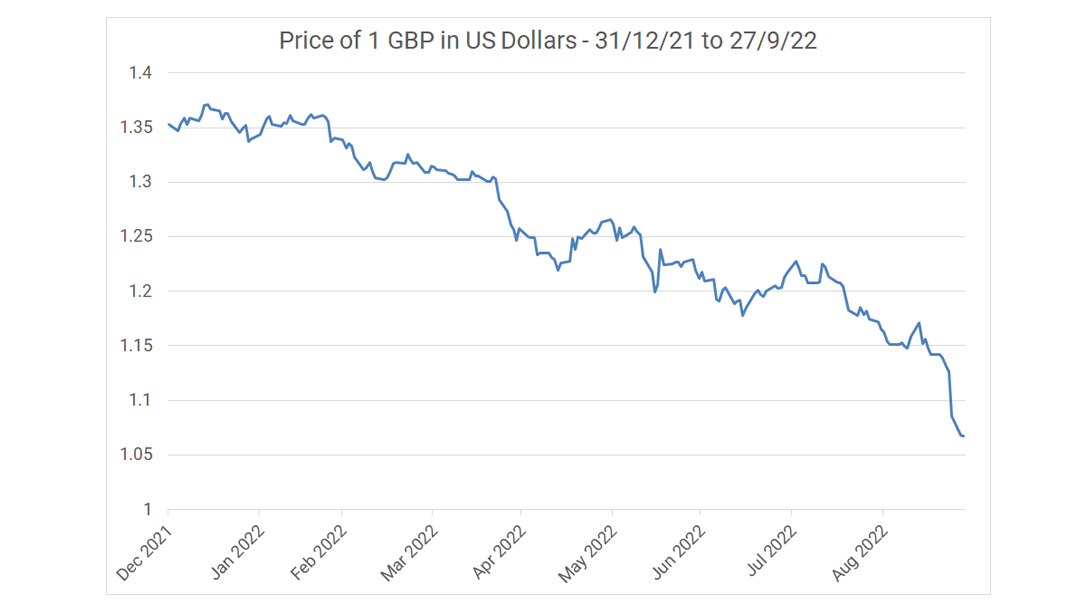 Source: Bloomberg
Staying loosely on the theme of books, Bloomberg logged the price of Ikea's BILLY bookcase around the world in 2009 to find a fair value for currencies. One BILLY bookcase sells somewhere on Earth every five seconds and the international reach of Ikea allows us to compare the prices of identical products in different countries to measure purchasing power parity i.e.: how far your currency goes when using it for consumption.
We updated the Bloomberg experiment to current prices and exchange rates. In the US, a standard BILLY bookcase costs $89.99 which, at current exchange rates, is the equivalent of £83.32. In the UK, the same BILLY bookcase retails for just £50 – a whopping 40% cheaper than the US.
Whilst shipping costs have fallen over 60% in the last year, shipping Swedish goods to America vs the much closer UK might not be a fair comparison. In 1986, The Economist launched the Big Mac Index as a tongue in cheek way to compare purchasing power parity and market exchange rates. This is because the raw materials are sourced locally but the final product is the same. In its most recent update, The Economist found the average price of a Big Mac in America is $5.15 and £3.69 in the UK. This implies an exchange rate of 1.4, which means pound sterling is 23% undervalued against the dollar at current market exchange rates.
Holiday makers will be ruing the extra costs of going abroad but foreigners are looking in and seeing bargains. This is clear from mergers and acquisitions data (see Chart B below) which shows a clear upward trend in UK companies purchased from abroad since the Brexit devaluation of the pound in 2016.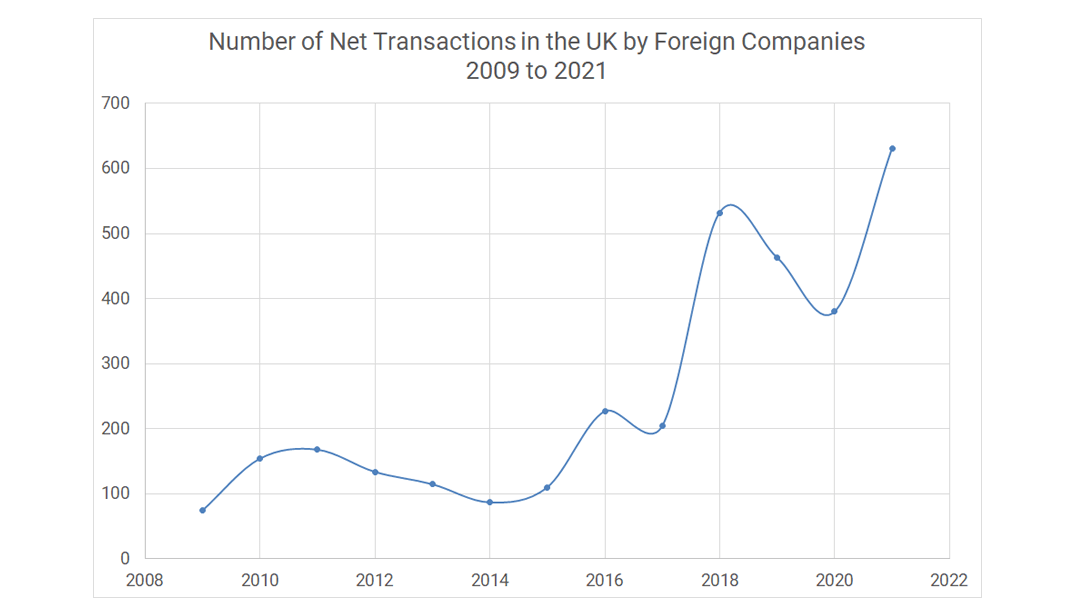 Source: Mergers and Acquisitions Surveys, Office for National Statistics
It may be uncomfortable to see the pound move downwards this year, but our exports have just become cheaper internationally and the UK ranks as one of the best places in the world to do business. If the pound stays at this level, I expect the recent trend in the UK's assets being bought to continue, but it's more likely that it will return to the fairer value that we saw only 10 months ago.