It has been a difficult few weeks but the long term returns for Courtiers multi-asset funds remain on track.
Over 5 years, each of the Cautious Risk, Balanced Risk and Growth Funds are out-performing the median fund in the peer group. Our risk adjusted returns, measured by the Sharpe ratio, are also excellent, indicating that each of the Courtiers multi-asset funds has delivered risk adjusted better than those of the peer group average. We are delighted with this as managing risk is core to our investment management.
The last seven weeks have seen plummeting equity markets, a rout in corporate bonds and a spike in equity market volatility to levels higher than those experienced in the Global Financial Crisis. Interesting times indeed. The markets touched a low point on 23rd March and the rebound from there has been dramatic. Our Cautious Risk fund is up 10% from then until 15th April, our Balanced Risk Fund is up 15% and our Growth Fund is up 18%. We continue to look for investment opportunities and remain mindful of portfolio risk as the markets respond to the economic fall-out around the Covid-19 virus.
For explanations on the following charts, watch the video above.
Chart 1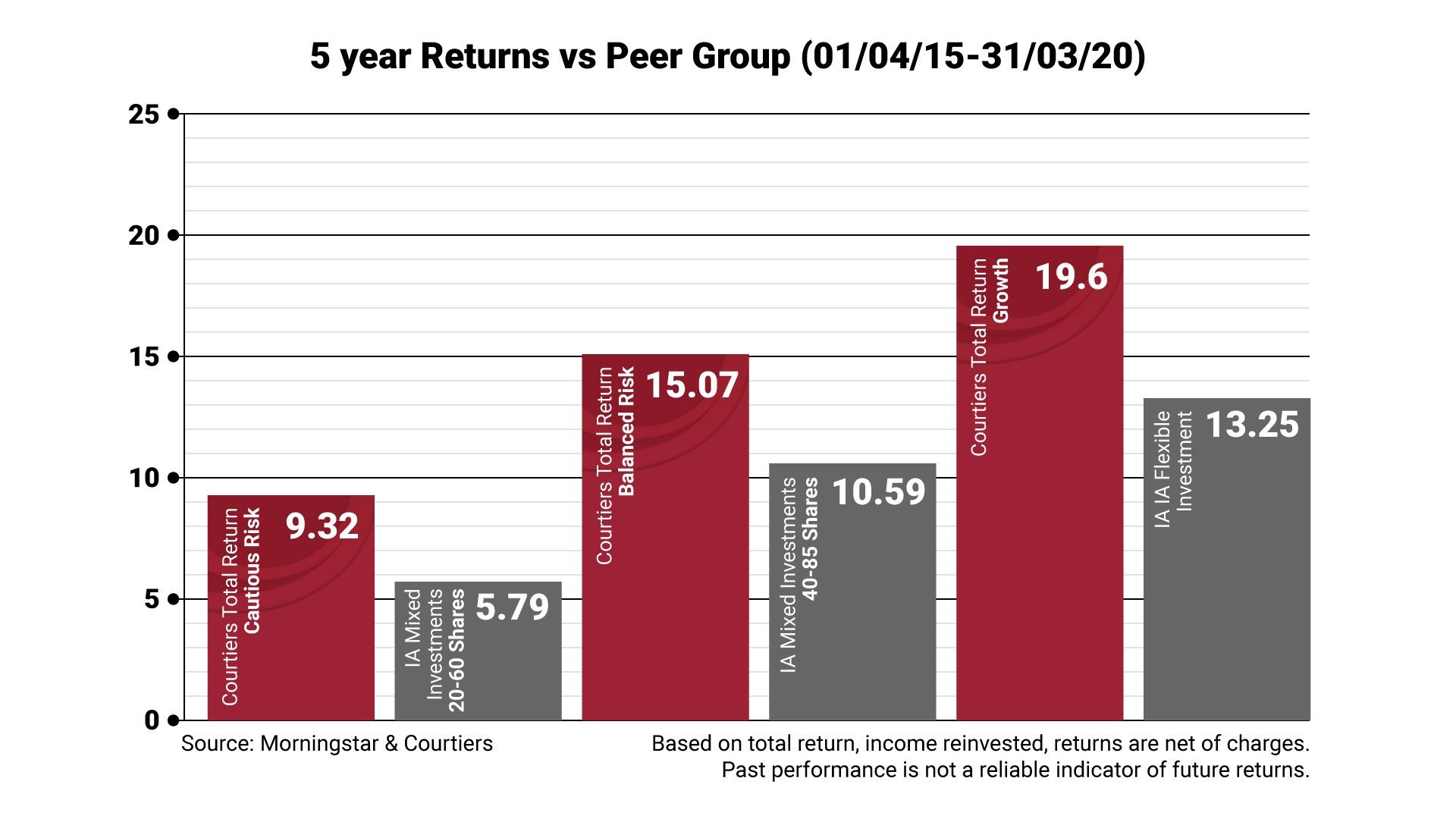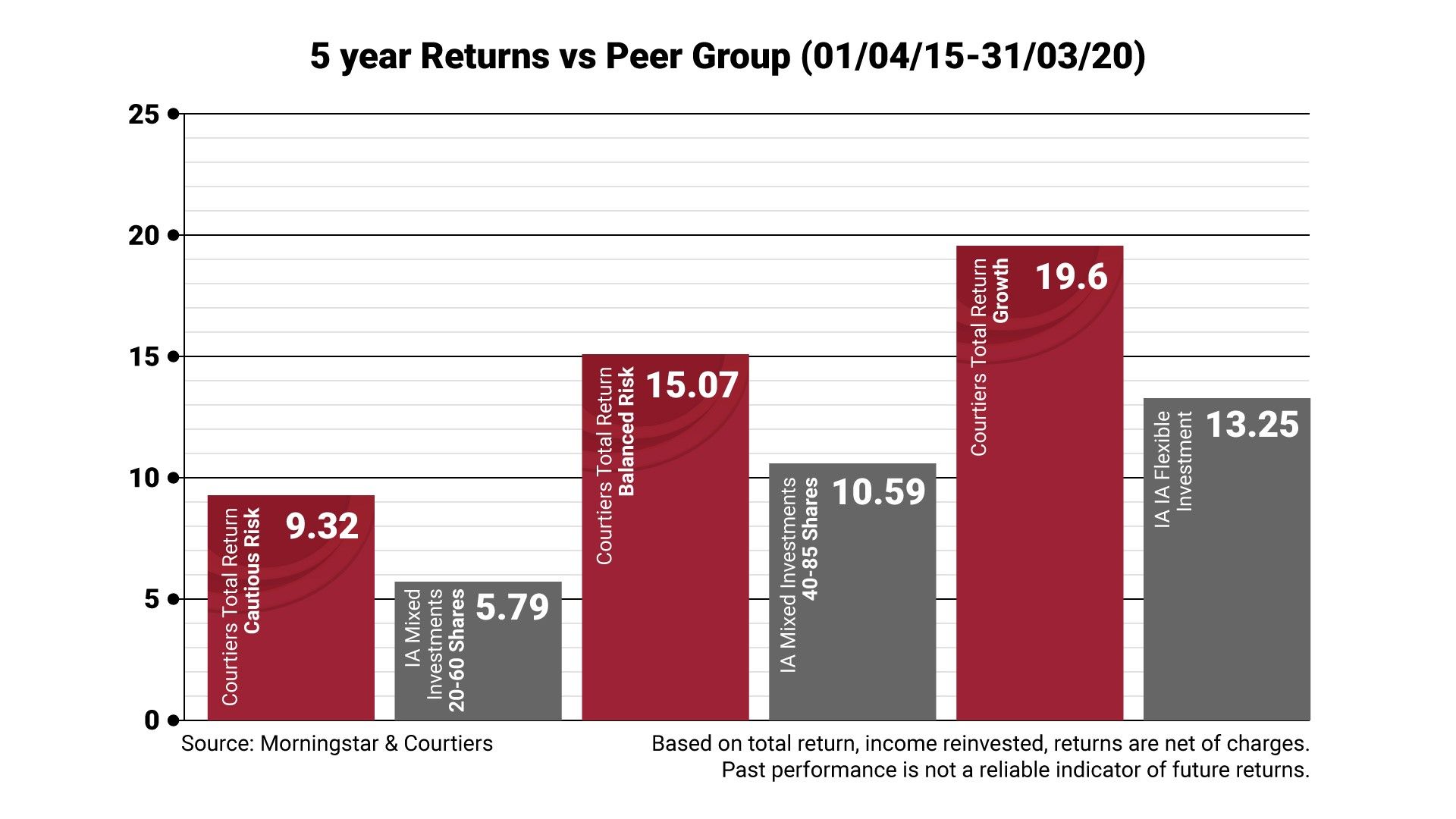 Chart 2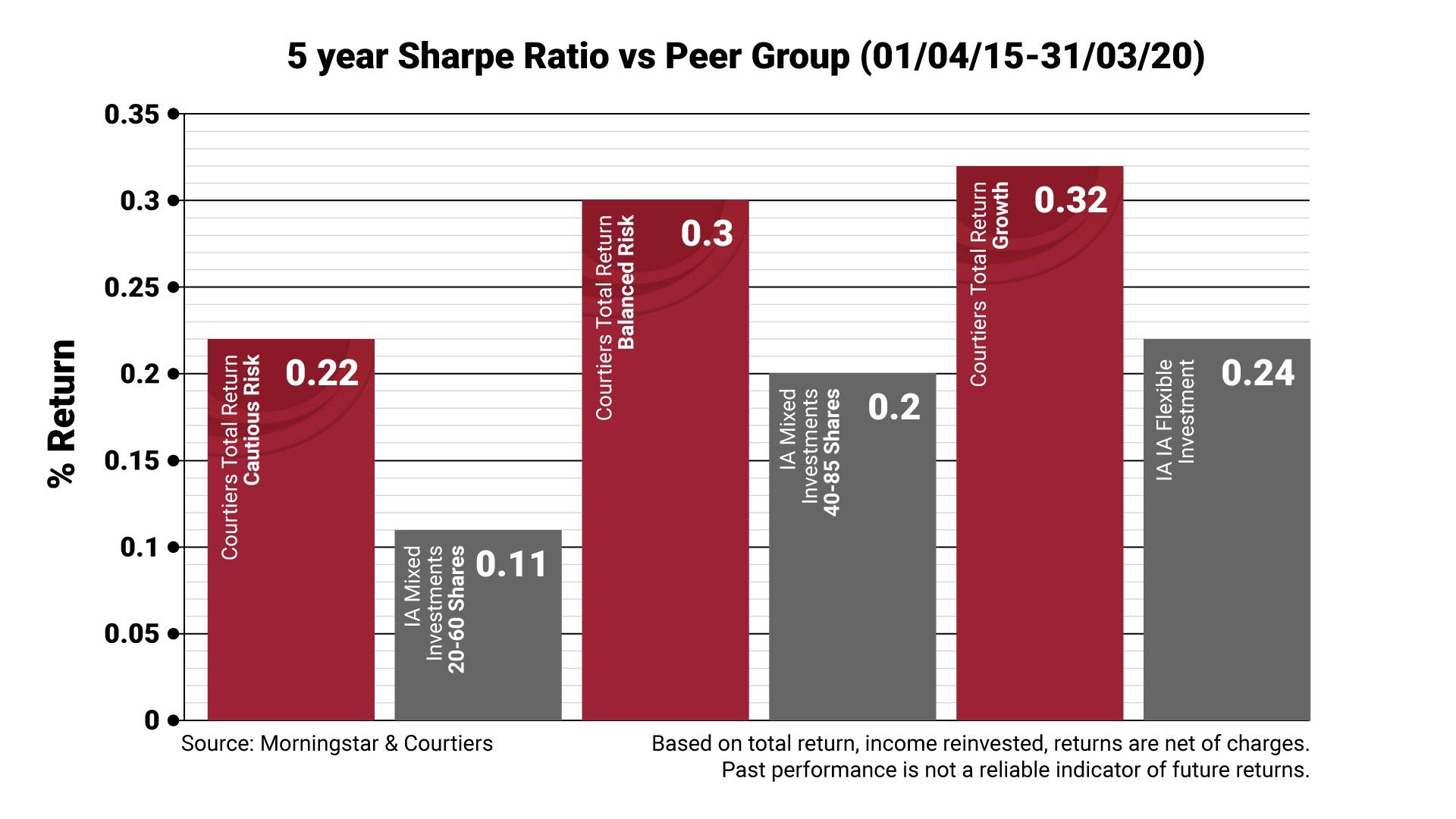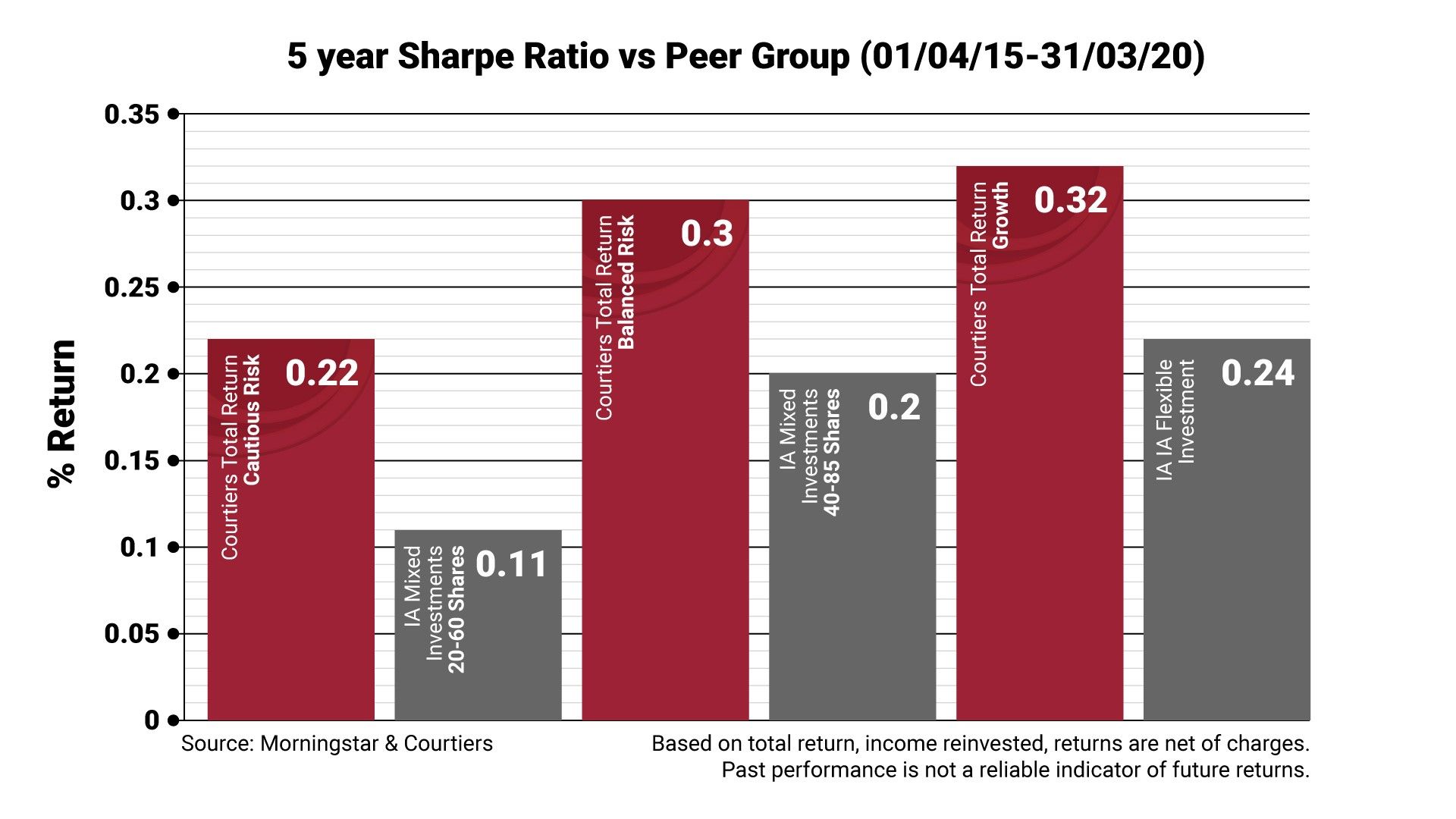 Chart 3