For three days last week the market capitalisation of Apple (the company behind the device you may well be reading this article on) overtook the combined market capitalisation of every company in the FTSE 100. We took a look at this…
Market capitalisation is the total value of a company's stock. It's been used in many thought-provoking comparisons to highlight the strong performance of Apple and other US listed 'Big Tech' companies this year, especially as other financial markets around the world have languished.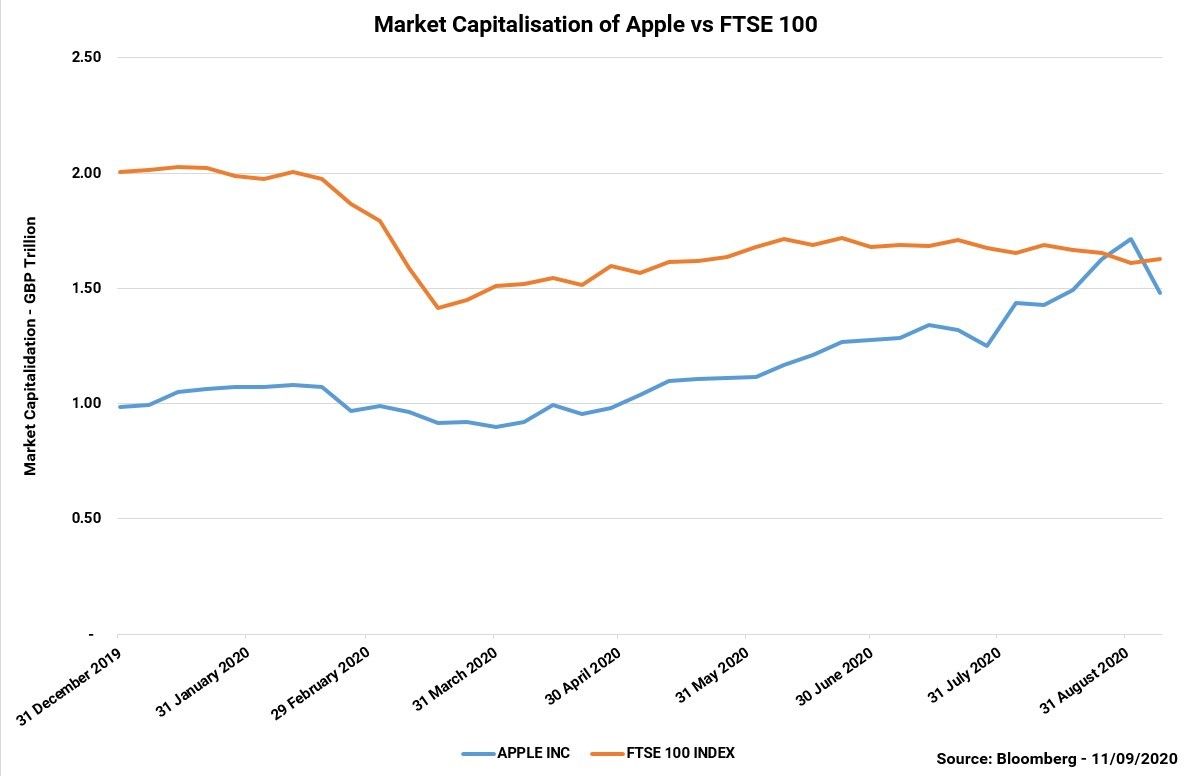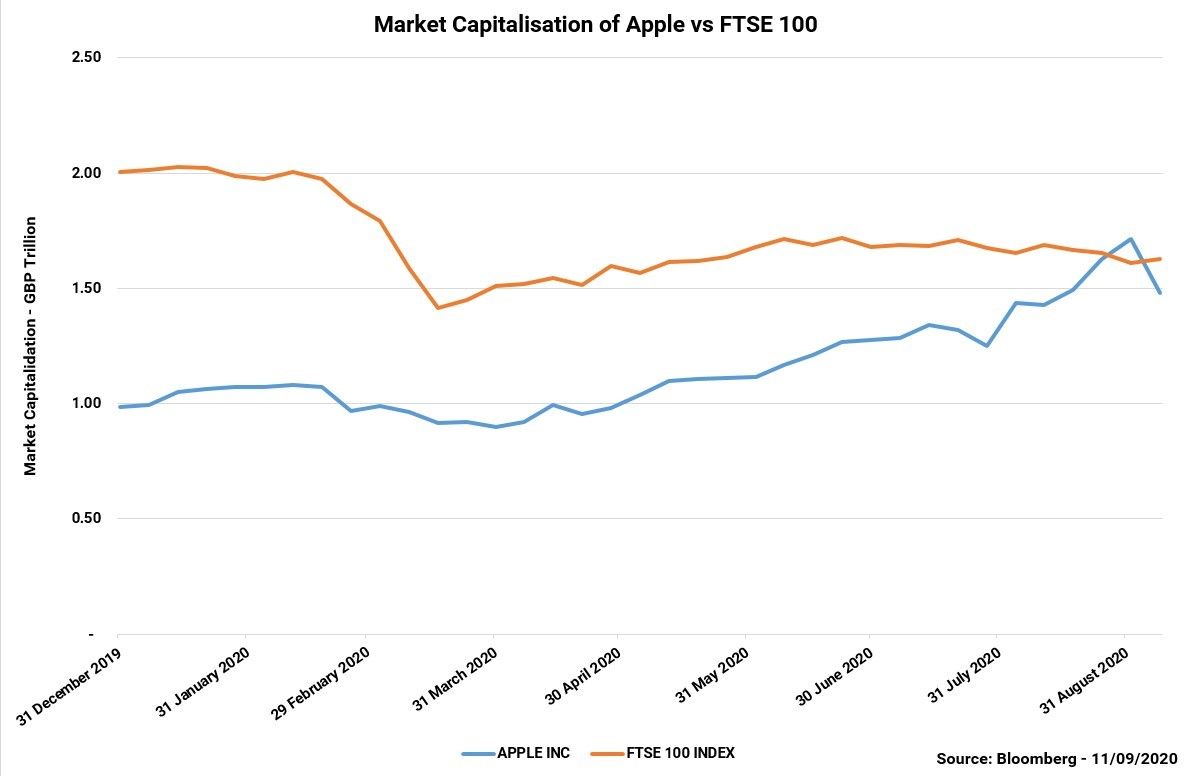 Apple is the largest stock in the S&P 500 (the flagship US stock index), closely followed by Microsoft, another US tech giant. In fact, over a quarter of the S&P 500 is made up of Information Technology companies. This exposure is unique to the US stock market, with Information Technology stocks making up just 1.5% of the FTSE 100.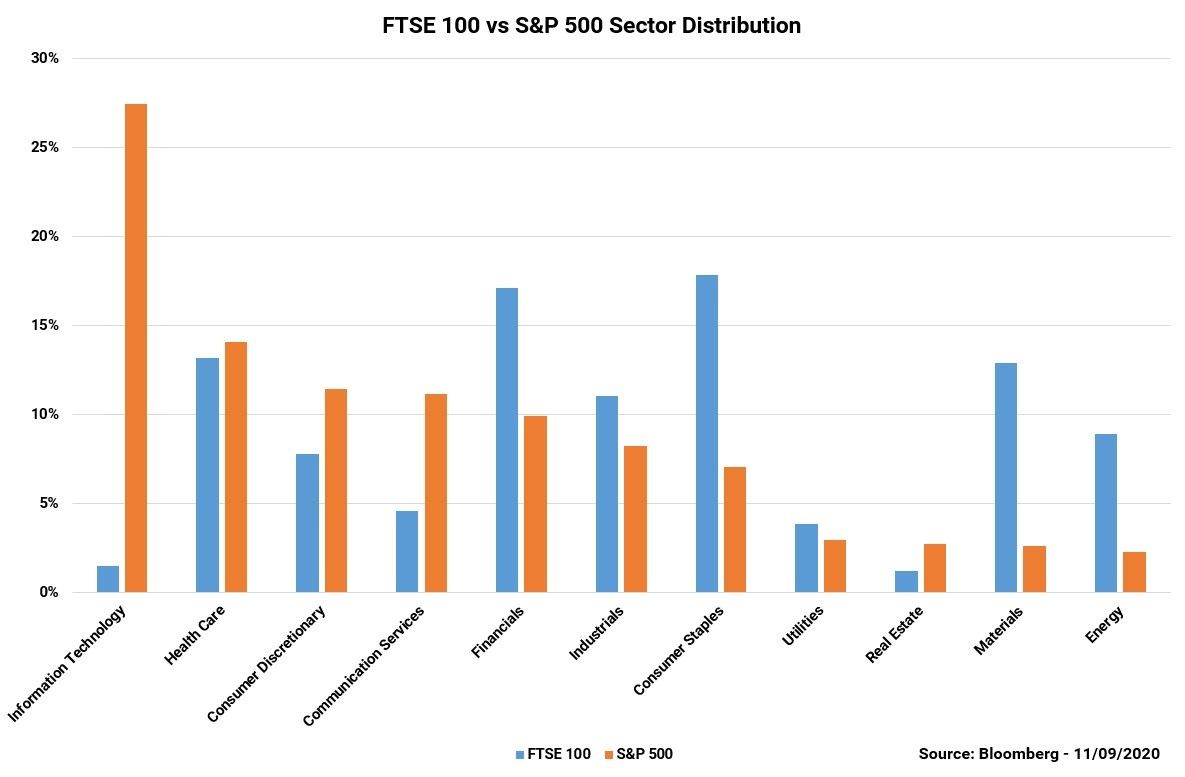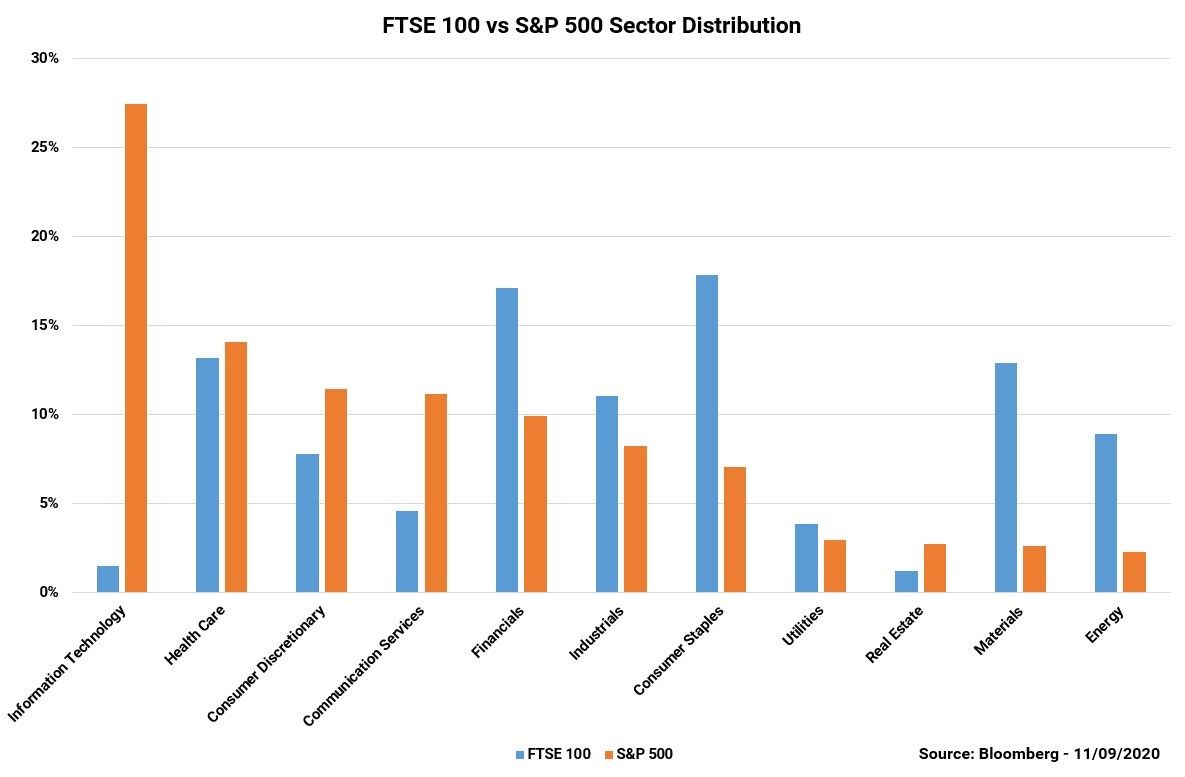 This huge allocation to technology stocks is arguably understated, as the next three largest companies in the S&P 500 are Amazon, Google and Facebook. These are not classified as Information Technology. Amazon falls under Consumer Discretionary while Facebook and Google fall under Communication Services. These have been the best performing sectors within the S&P 500 whereas sectors that the FTSE 100 has a large exposure to, such as Financials and Energy, have been the worst performers.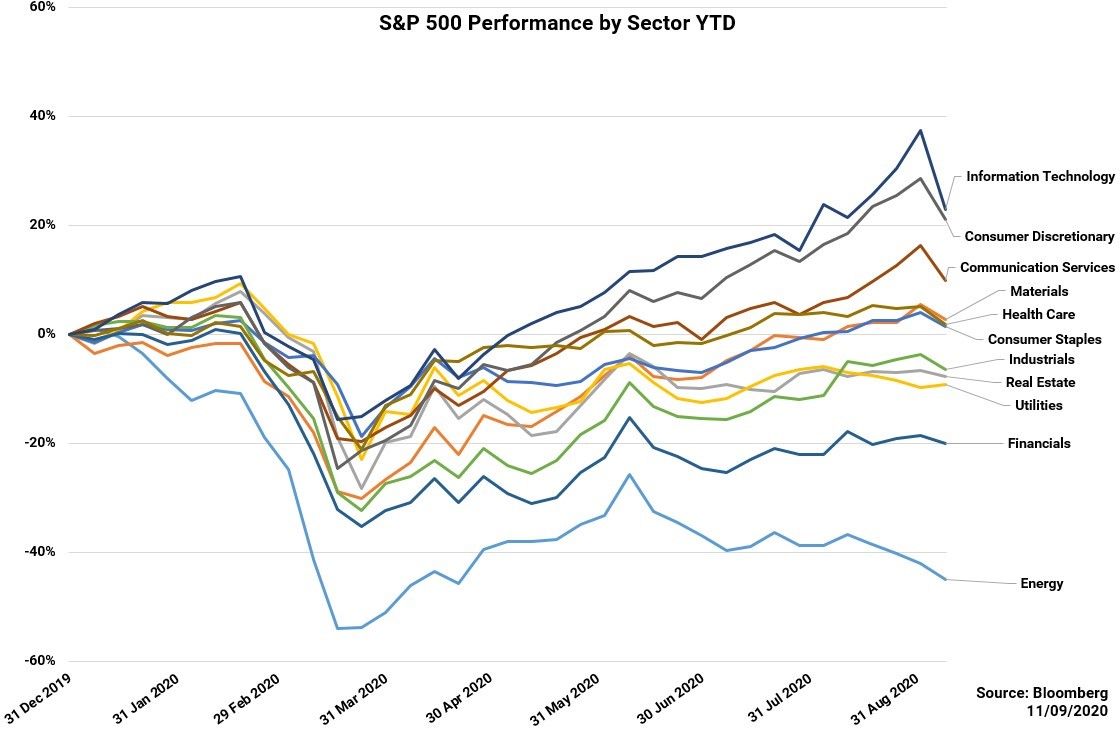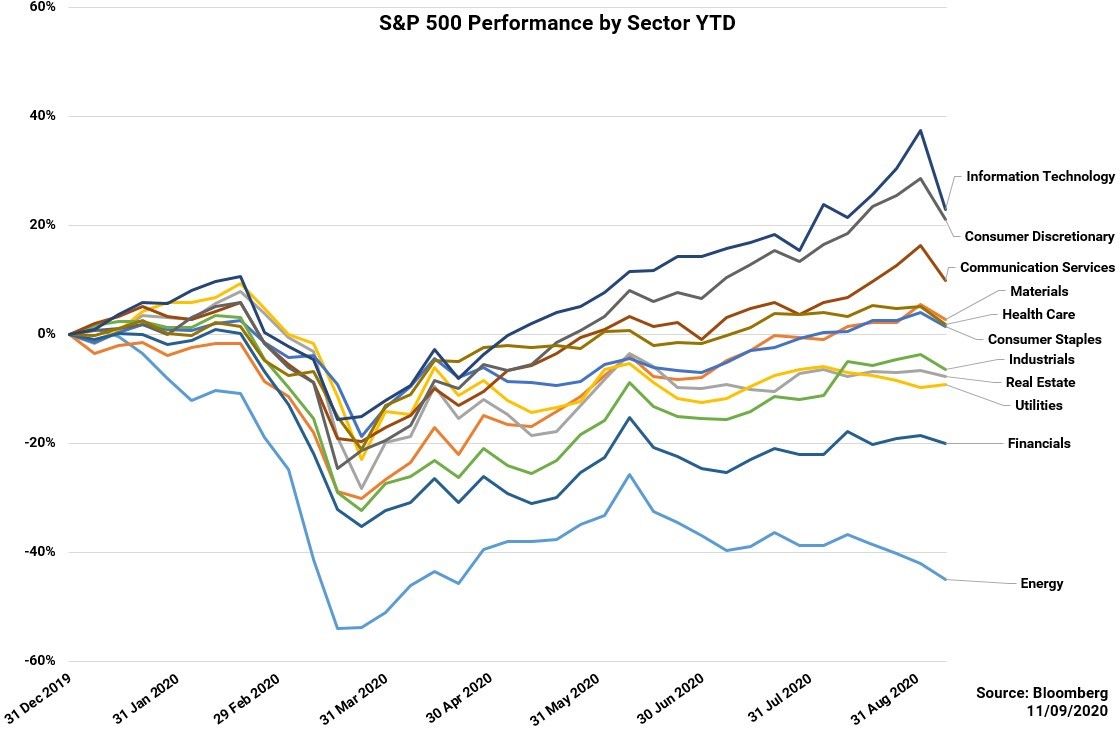 The pandemic has had many effects on human behaviour. One of these has been to accelerate the use of computers in numerous day-to-day tasks and this has benefited the technology stocks. With its large exposure to companies that profit from this trend, the S&P 500 has been back at record highs seen in February whereas the FTSE 100 is still down 21% year to date.
The five largest stocks in the S&P 500 now make up 23% of the entire index, the most concentrated it has been since the 1980s when IBM, Exxon and AT&T were on top of the world. The US Big Tech stocks have become incredibly expensive when you look at their price in terms of how much profit they make, and this has led some analysts to draw comparisons with the tech bubble. People buying US stocks expect the current economic environment to be temporary and that the tech giants will continue to grow at an accelerating rate for many years to come. Courtiers has been benefitting from this trend. The strong US performance is one of reasons that all our multi-asset funds are so far ahead of the FTSE 100 this year. We're also aware that this is unlikely to go on forever, leading us to reduce our broad index exposure and identify individual companies where we see value in the long run.