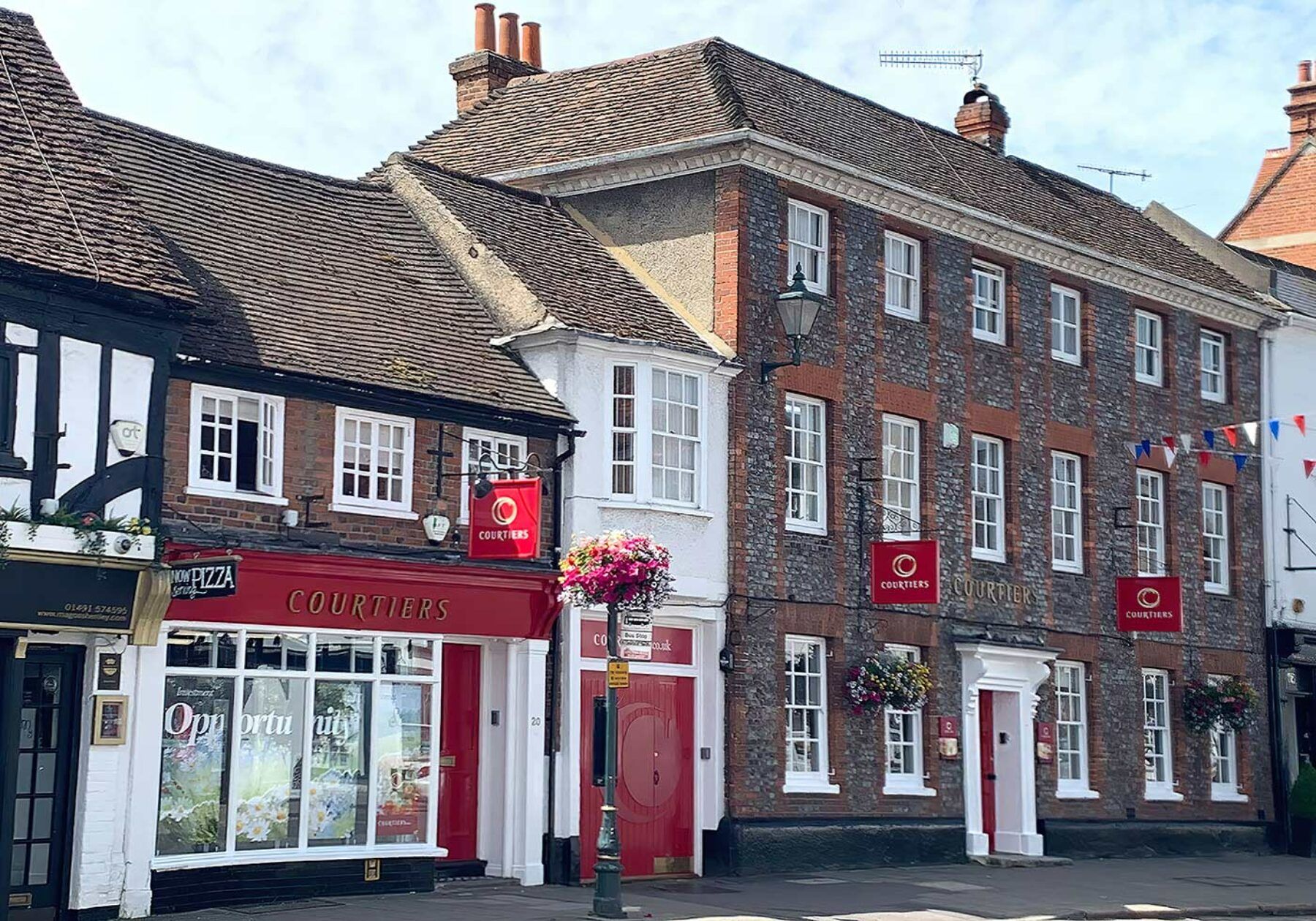 18 Hart St, Henley-on-Thames,
Oxfordshire RG9 2AU
Courtiers Henley-on-Thames
In the picturesque town of Henley-on-Thames, a short walk from Henley Bridge arching over the River Thames, 18 Hart Street (our registered office) was the first Courtiers location to open back in the early '80s. Business began on the first floor and soon expanded to occupy all three levels of the building.
As the company grew, so did the premises and today, Courtiers occupies the neighbouring number 20 to accommodate internal operations. Furthermore, we also operate within a portion of the residential plot behind number 18, fondly referred to as 'The Maltings'.
This key location stands prominently on central Hart St. It has a notably rich and strikingly traditional presence. With a modern and carefully customised interior, Courtiers welcomes clients into a practical, comfortable environment in which to discuss all areas of wealth management.