"Government's first duty is to protect the people, not run their lives."
Ronald Reagan
The Government has decided to offer yet more levels of protection for those lucky enough to have large pension funds. The two new protections available are Fixed Protection 2016 and Individual Protection 2016.
The Standard Lifetime Allowance
As defined by the Pensions Advisory Service, the Lifetime Allowance (LTA) is "a limit on the amount of pension benefit that can be drawn from pension schemes – whether lump sums or retirement income – and can be paid without triggering an extra tax charge".
On 6 April 2016, the standard LTA was reduced from £1.25 million to £1 million.
You might though be able to protect your pension pot from these reductions.
HM Revenue & Customs (HMRC) recently launched a new online service for individuals to apply to protect their pension savings via the new protections (applications can only be made online – paper applications are no longer accepted).
Looking at the Government website the following table provides a comparison of the two new forms of protection together with the existing Individual Protection 2014.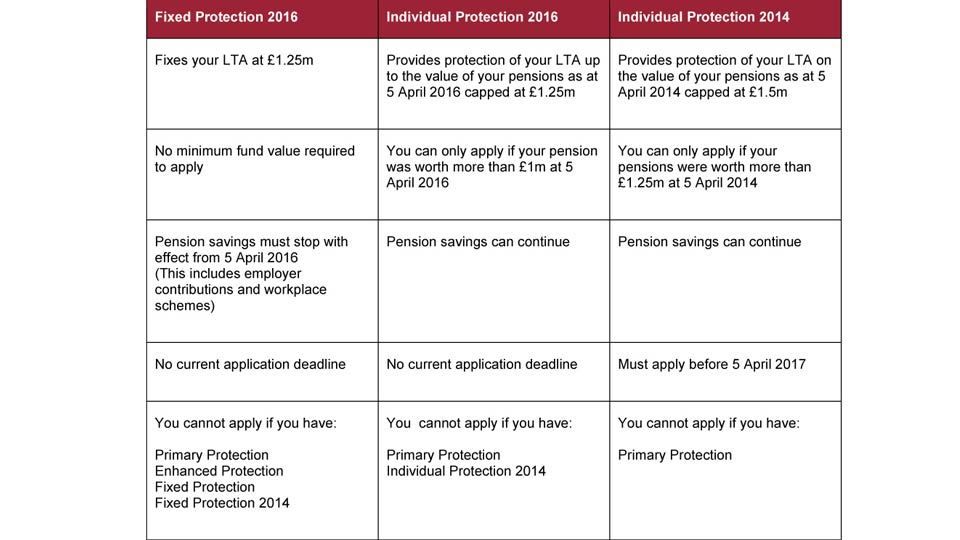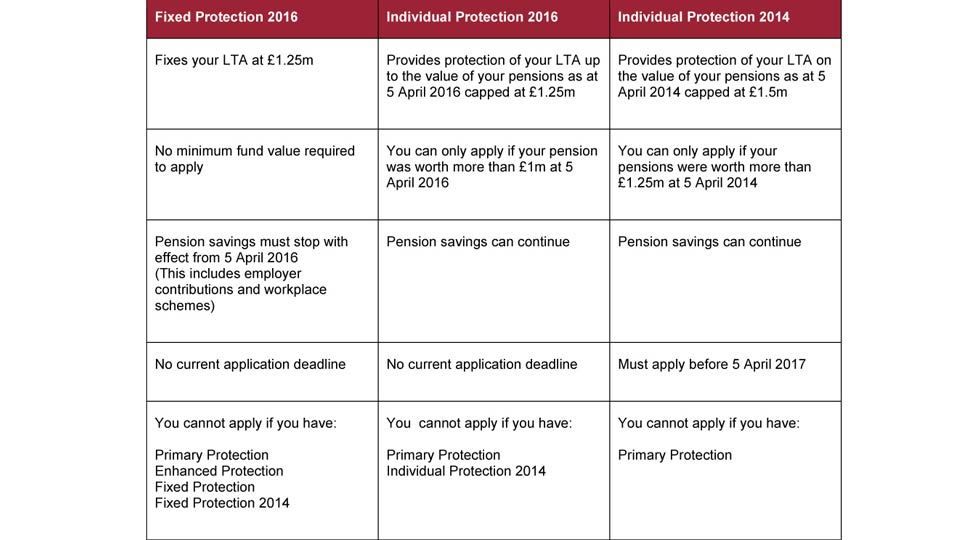 Choosing which protection is suitable for you and other pension related queries can be complicated, so please make sure you discuss them with your COURTIERS Adviser, as they are always here to guide you.